My brother in law John moved into his first house a few months ago in Spring. We hadn't had a chance to get up there yet so we went today to go spend some time with him. We went up into The Woodlands to a shopping center they had there. John, Dave (DH), and DD had fun playing in the water. DD was a bit hesitant, but they all had fun! Good thing for spare clothes in the car!
Here is John convincing DD to get wet. For some reason she didn't want to. She typically LOVES water but she was a bit crabby today :)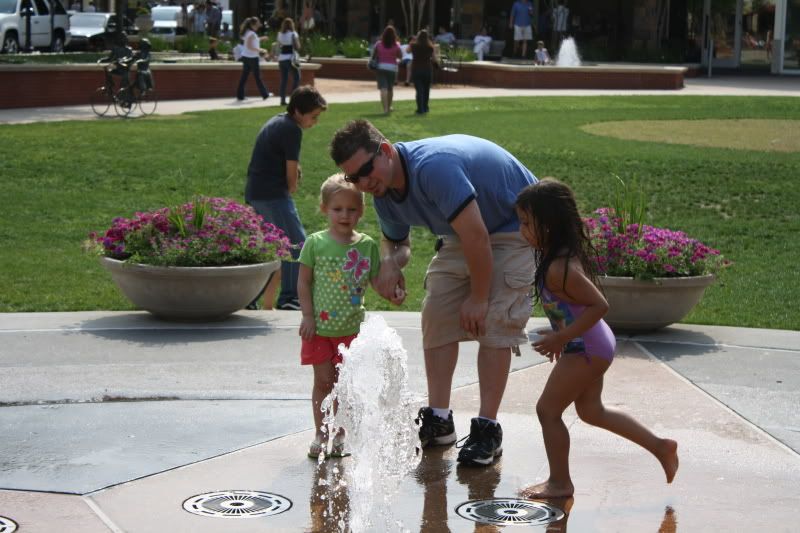 John sacrificing himself :)
See...she likes it :)
Dave eventually decided it was ok to get wet too!
The guys trying to convince DD to run across
They made it....almost unscathed!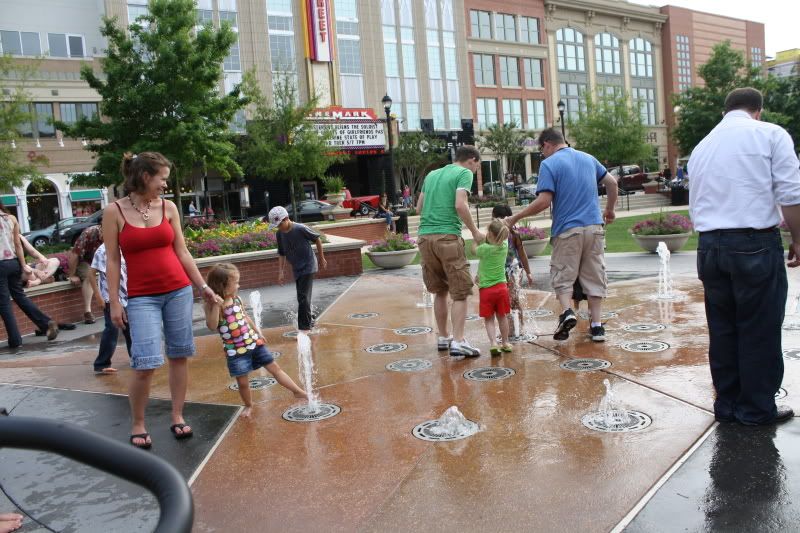 Bobo enjoying the beautiful weather from his comfy spot in the stroller!